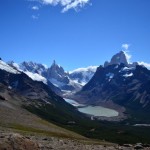 On my facebook page, I was asked a couple of times where I want to live. It gave me a bug into my head, like we say back home, and I have never been able to give them a concrete answer. I love both mountains and beaches, both relax and adventure.
Probably Mexico and the Philippines would be the closest to my ideal country so far.
But after visiting many countries and wondering in which one of them I would like to live, I just realised that I would really like to combine the things I enjoy in every country I've visited so far and make one country out of all of them. That would be my ideal country to live, the best country in the world.
What would make the best country in the world for me?
A country that would have:
I also want white sand beaches to have available in my favorite country and sunny weather of 25 – 28 Celsius degrees all year round 🙂
What do you want to have in your ideal country? Feel free to share in the comments below.