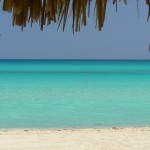 Traveling can be stressful, especially when you're flying with kids or a whole family. From finding the best deals to getting to the airport on time, flying doesn't have to break the bank or wreak havoc. Follow these five fun tips to save on airfare and enjoy a great vacation.
5 Fun Ways to Save on Airfare
1. Shop Around on Different Sites
Shopping for airfare is a lot like shopping for jeans. It could take a couple of stores and plenty of different styles before you find the one that works. Flyers can get the best deals on airfare by following the same practice. Metasearch engines such as Kayak, Expedia and Orbitz will display the lowest fares every day. Check these engines first, then go to individual airlines' sites to see if they're the same or even less.
2. Be a Little Spontaneous
Flight prices can drastically change in a matter of a day. While some flyers might want to travel on a Sunday, even waiting until Tuesday could yield better results. Try keeping a loose timeline of travel dates that work for the whole family. Shoulder season or off-season flights are cheaper depending on where the flight is going. Check the destination ahead of time to see which times of the year are peak travel times and which are the off-season.
Flying at off-peak days of the week such as Tuesday through Thursday will also cut costs. Tuesday afternoon is one of the best times to find a flight. Set a reminder to look then, and book within minutes if a cheap flight pops up. Many airlines offer a 24-hour cancelation policy, which can help ease some of the anxiety that comes with booking a flight immediately.
3. Follow Some Favorite Bloggers
Another fun way to save on airfare is through following different bloggers. Watching blogs and airlines' sites for deals can lead to steals through social media. Flyers can also set alerts for price drops on metasearch engines and other sites to get notified when a flight falls into their price range. If someone flies frequently, they can also join reward programs with a certain airline such as Southwest, American, United and more.
4. Use a Credit Card for Travel Points
It's hard not to gulp when you're booking a family vacation abroad and seeing the price for the first time. It's often even more stressful to put that amount on a credit card. However, some credit cards offer travel miles or other travel rewards with each purchase. Putting flights — or even just a dinner out — on that card can help flyers pay for their next vacation or flight abroad.
5. Explore During a Long Layover
A layover isn't the worst thing in the world. Choosing a flight with a layover gives families and solo travelers a chance to explore a new city or destination away from the final vacation spot. In addition, many airports today have quiet lounge areas and places to sit and grab a cup of coffee, making it the perfect spot for business people to work between flights.
It also pays to book one leg of the trip at a time. Although flexible traveling doesn't work for everyone, travelers can sometimes find cheaper flights on one airline and connecting flights that are cheaper on another. Check different airports, and look for layovers with cheaper connecting flights before booking one airline the whole way through.
Always Find the Deals
There's no reason to pay the sticker price on a flight. Be patient, and watch numerous sites to find the best deal. Travelers without kids or a set schedule can also benefit from flexible dates and different flights, including layovers and booking one leg at a time. Through following these five tips, flyers can save on travel and have fun doing it.
Disclaimer: This post is sponsored by PSECU, a Pennsylvania-based credit union.