A few days ago I was answering 10 questions for yet another interview about my trip and some of them really got me by surprise. They were asking me about the way I travel. Short trips? More relaxing time? Or do I try to see as much as I can in a very short time? Do I ever go back to the same destination?
And then reading online, I found this blog post highlighting tips that will change the way you travel where 11 travel writers and bloggers gave their best tips about how to visit Europe.
I could not agree more with all the tips. No wonder, they are all influencers in the travel industry and they know very well what they are talking about.
Looking back years ago, my traveling changed a lot.
More than 4 nomadic years on the road changed not only my way of thinking and my personality, but also the way I travel. Since the first trip when I fell in love with traveling, so many things has changed.
Before, I would have called myself a quick traveler. I used to buy the cheapest ticket, hop on an airplane and visit a destination in Europe for a couple of days, mostly 2 – 4 days, and maximum 5. In such a short time I would run like crazy from museums, to towers, shopping malls and main streets to buy the souvenirs (I am collecting postcards and snow globes), then to castle ruins and all the main attractions I could possibly squeeze into a few days. I would spend the days sprinting to check off most of the hotspots from the bucket list, and then just drop in bed with no energy at night. The very same thing would follow the next day. I just felt like it was a waste of my time not to do as much as possible. I mean, why would I revisit the same destination with millions of others in this world?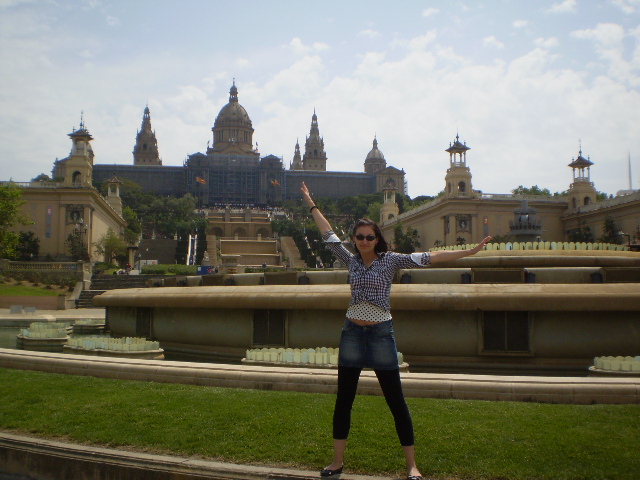 However, I changed. A super active traveler transformed into a slow traveler who allows herself to indulge in the moment. Nowadays, I let myself relax. I spend time at different beaches instead of waiting in lines for 10 museums in each city. I go to spa to regain energy. I practice yoga and meditate watching sunsets. Now I prefer to spend more time in every destination, sometimes even a few weeks, or months at a base from which I do shorter trips to the surroundings. Now I want to spend some time with the locals and get to know all the hidden gems where they go.
The touristy places are touristy for a reason, so I still try to visit some of them, but not all any more. I prioritize.
Now, I take less flights. Usually I just fly somewhere and stay in the close-by area for a few weeks. Let's say on the same continent for 3 – 6 months where I move by trains and buses to get to know more of the local culture and everyday life. I don't tend to fly back to the same place every few days any more. Just after a couple of months I go back home to Eastern Slovakia to relax, visit my family and friends, and then do the same on a different continent.
I believe many people change their way of traveling after a certain time. Being permanently on the road changes many things and it is more tiring than you might think.