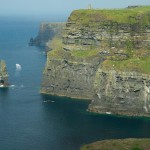 When you tell someone that you plan to visit Ireland, you soon become inundated with suggestions of where to go and places to visit. Research online is filled with lists of top ten or top 20 places to visit in Ireland, from the Hills of Tara in County Meath to the rain soaked Aran Islands. However there is more to Ireland than beautiful countryside and its friendly people. We have compiled a short list of 5 most see places when in Ireland, perfect if you are visiting for a long weekend.
Like anywhere do your research online and plan your holiday well in advance, some websites have a great selection of accommodation types to choose from. Ireland also has an extensive rail and transport network so getting around this beautiful country should be as smooth as possible.
The Cliffs of Moher
First stop on our list is in the west of Ireland to the most famous and breath taking part of Ireland's craggy west coastline the Cliffs of Moher. With 3 main viewing points you will truly be in awe of this natural attraction, look out for the Aran Islands of the coast (a location in the recent star wars film) and the many wildlife that use the cliff face as a safe haven.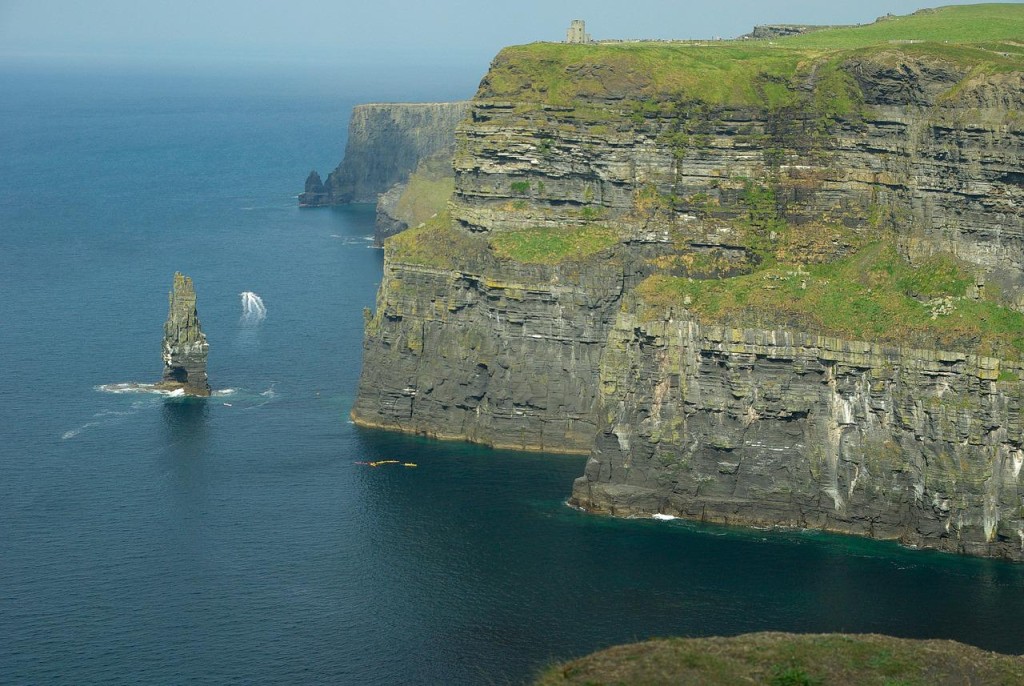 The Ring of Kerry
With spectacular views, a visit to the ring of Kerry is not to be missed when in Ireland. Located to the south to the country's most southerly tip it is recognised as one of Ireland's most scenic trails the ring of Kerry stretches for 120 miles. Taking you on a journey through some of Ireland's jaw dropping landscape, with green dense meadows, ice cold lakes and heather clad mountain tops coupled with Ireland's rugged coastline, the ring of Kerry covers a leg of the increasingly popular Wild Atlantic Way. Here, the idealized view of Ireland as a land of rural greenery and natural beauty springs to reality.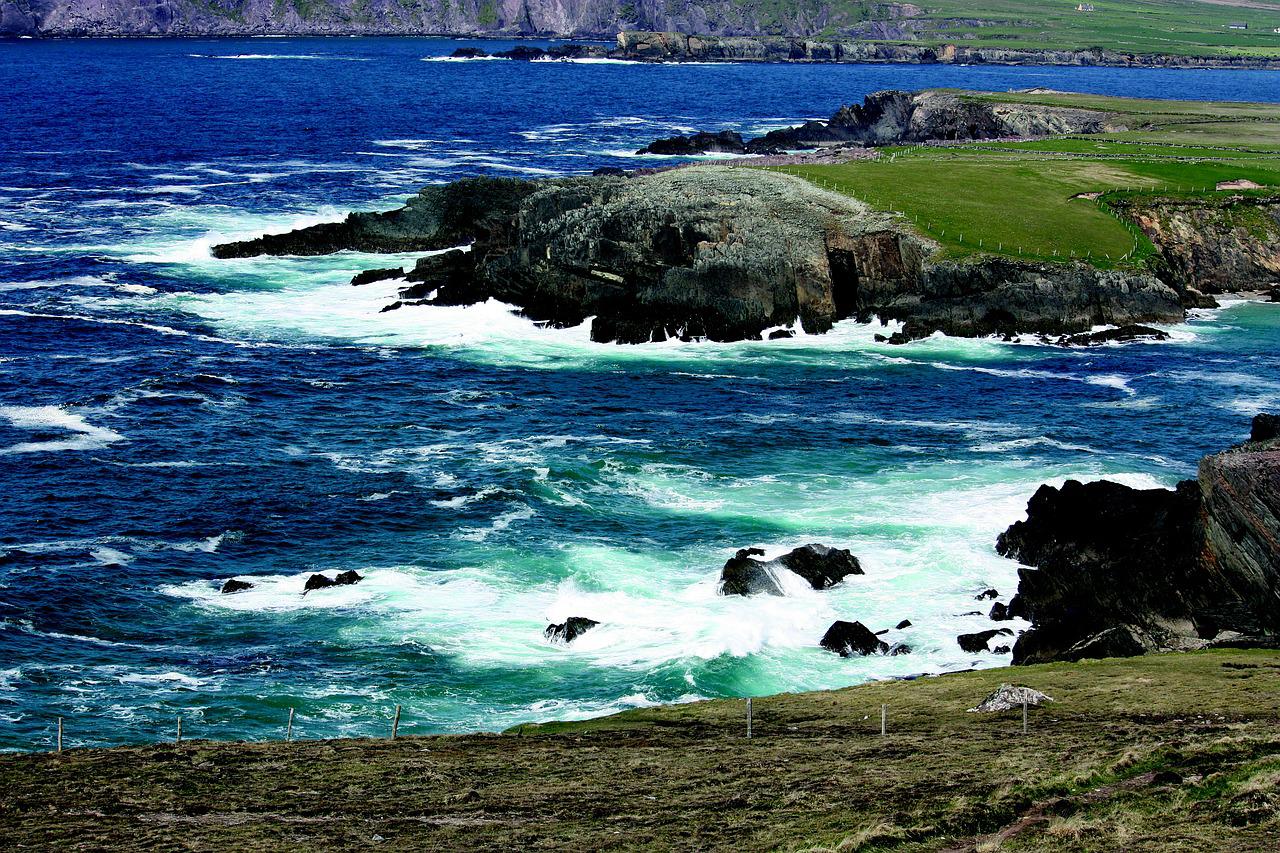 The Giants Causeway
The Giants Causeway one of the most amazing sites you will ever see. Located in Northern Ireland near the town of Bushmills in County Antrim it is one of the most popular tourist attractions in the North of Ireland. This natural wonder is made of interlocking basalt columns formed from volcanic activity millions of years ago. Alternatively if you enjoy myth and legend, the story of Finn McCool a beloved Irish giant is said to have built the causeway in a fight with a Scottish Giant. I know what story I want to believe, but I will let you decide when you visit. Make time for a visit at the nearby Carrick-a-Rede Rope Bridge, which will really test your nerve of heights.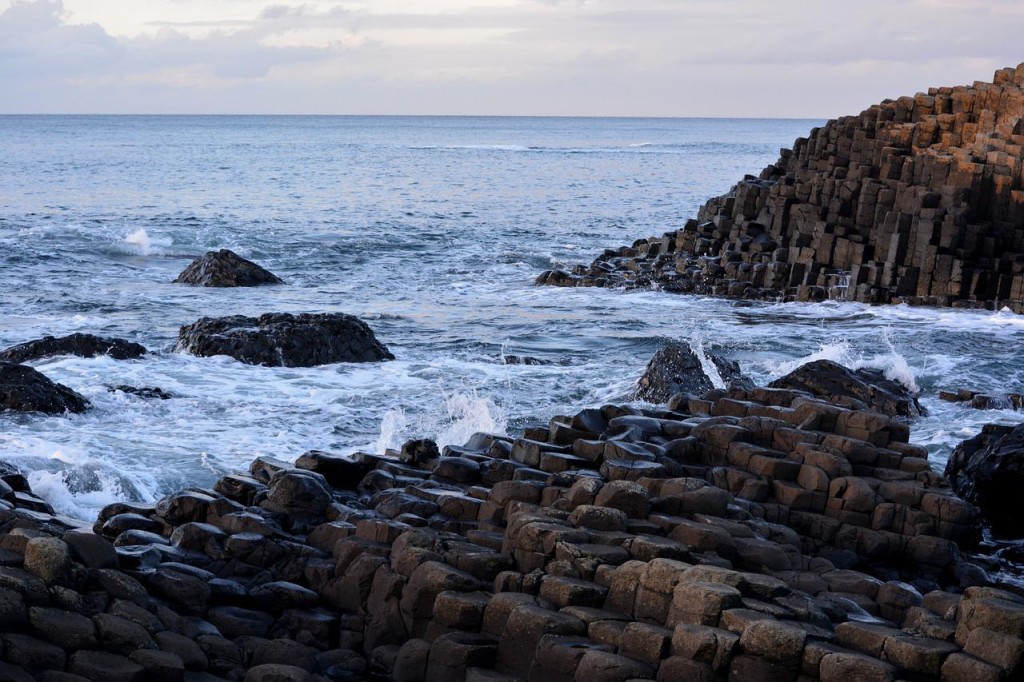 Guinness
Widely reported as Irelands most popular tourist attraction it is then compulsory that when in Irelands capital Dublin for the first time to visit the Guinness storehouse. The Guinness Storehouse is the home of Ireland's most famous export "the black stuff" Guinness, even if you are not a fan the storehouse tells an interesting story bringing alive a real segment of Irish History. A tour of the storehouse is spread across 7 floors as you walk through the whole process from grain to glass. At the end of the Tour you are rewarded with a pint of Guinness with 360° panoramic views over Dublin. If you can't make it as far as Dublin do take the chance to sample Ireland's most popular export wherever you are.
Temple Bar
Finish of your time in Dublin in the cities hub of Temple Bar. Here there will be Guinness and Irish "crac" (banter) aplenty. You will also get the opportunity to meet the locals with traditional music on offer and stories of old Ireland to be told you will be entertained until the small hours.
This list is designed to give you something to see in each corner of Ireland, it is not inclusive of everything that is beautiful and welcoming of this unique country. 
Check out more benefits of traveling to Ireland in my other post. And if you are into culture and history at all, have a look at the best museums in Ireland, too.
Have you visited Ireland before? Do you think we have left anything out that should be in the top 5 places to visit? Let me know in the comments below!