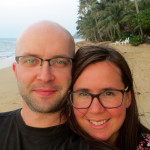 Let me introduce you to a sweet couple traveling around the world and writing about it. It would not be anything new if the guy was not Slovak like me :)) And they blog on Where is Your Toothbrush?
1. Who are you? Tell us something about you.
We are Peter Korchnak and Lindsay Sauvé, a couple on a trip around the world. Peter is from Slovakia, Lindsay from California, U.S.A.
We met in the Netherlands in 2002—travel is really built into our relationship. Our one-year (or longer) trip is a culmination of a dream we had for almost the entire 8 years we lived in Portland, Oregon. Now home is where our toothbrushes are: we make ourselves at home anywhere.
We are also both writers and are using the trip to pursue our creative careers. We write the blog Where Is Your Toothbrush?, which we'll be turning into a book; we have each started working on our debut novels; and we freelance as much as possible.
2. What is your favorite place, city and country and why? (all three of them)
Peter: I believe in, "Wherever you go, there you are." Every place I find myself is my favorite in the moment, or at least I aim to make it so. Right now (January 2014) we are in George Town, Malaysia, which I loved from Day 1. We're especially enjoying the wonderful variety of cuisines on offer all over: Malay, Chinese, Indian…
But I've managed to find travel bliss in places that were a little more difficult to love at first. For example, in Istanbul it took us two weeks to finally settle in and find some cool spots: the quays in small towns along the Bosphorus Strait; Macka Park; or Osman's cafe operating out of a broken-down truck on a vacant lot by the Karakoy water taxi station on the Golden Horn.
My favorite city on the trip so far is Sarajevo because of its unique blend of cultures, tumultuous history, and stories people share. My favorite country other than my homeland Slovakia is my adopted homeland, the United States of America. It is way more diverse than people think, both in terms of culture and landscape. You could spend your life traveling just there. And it's where Lindsay's from.
Lindsay: My favorite place to be is in a forest. I prefer the company of trees. A forest is a place where I am feel instantly calm, present, and alive.
As far as cities and countries, it's hard to pinpoint just one. I both love and hate certain things about all cities. I am in awe of Paris, its cafes, its astounding beauty, the beautiful Parisians themselves, but I dislike the traffic, crowds, noise, and the high prices. Every city for me has its positives and negatives and the same with countries.
3. If you could go anywhere in the world tomorrow, where would it be and why?
Peter: I'd love to follow summer around the world. George Town is like that right now and all the time, I'm told. Part of me also wants to visit North Korea because of the mystery that shrouds it, but I know I'd just be taken around the nice parts by government minders and not get anywhere near the real country. Other than that, I'd like to visit more off-the-beaten path places that haven't been turned into theme-park versions of themselves, Albania again, and Burma or Colombia.
Lindsay: The Maldives, because from photos they look so out-of-this world beautiful. And I love islands, beaches, and sun and, at the rate our climate is going, they won't be around much longer. If I were to go anywhere right now that we've been on our trip so far it would be back to Greece. Despite its problems, it has the right combination of city, nature, sun, great food, and a culture that seems to know how to work hard and play hard. But a lot of countries have these same great elements.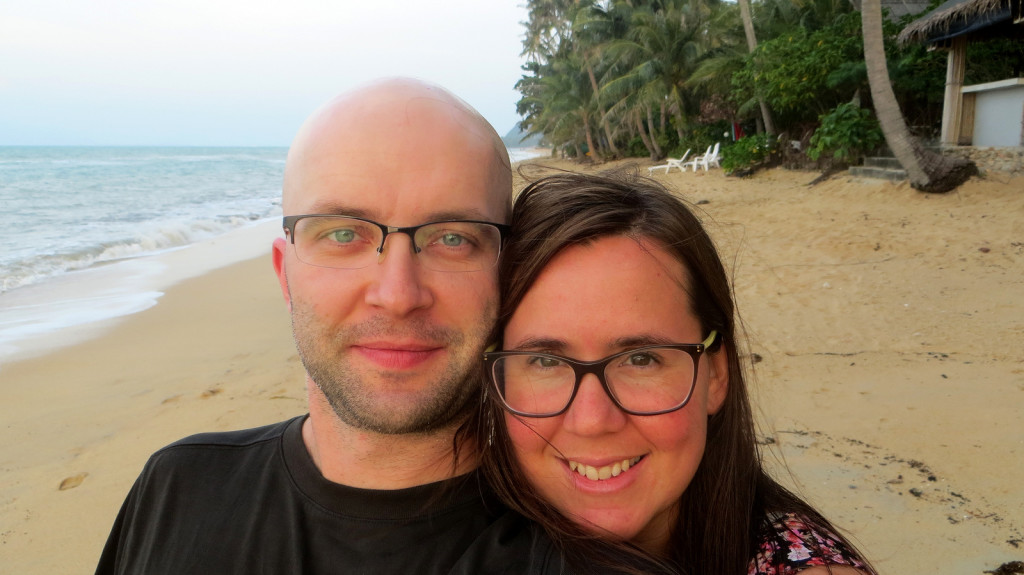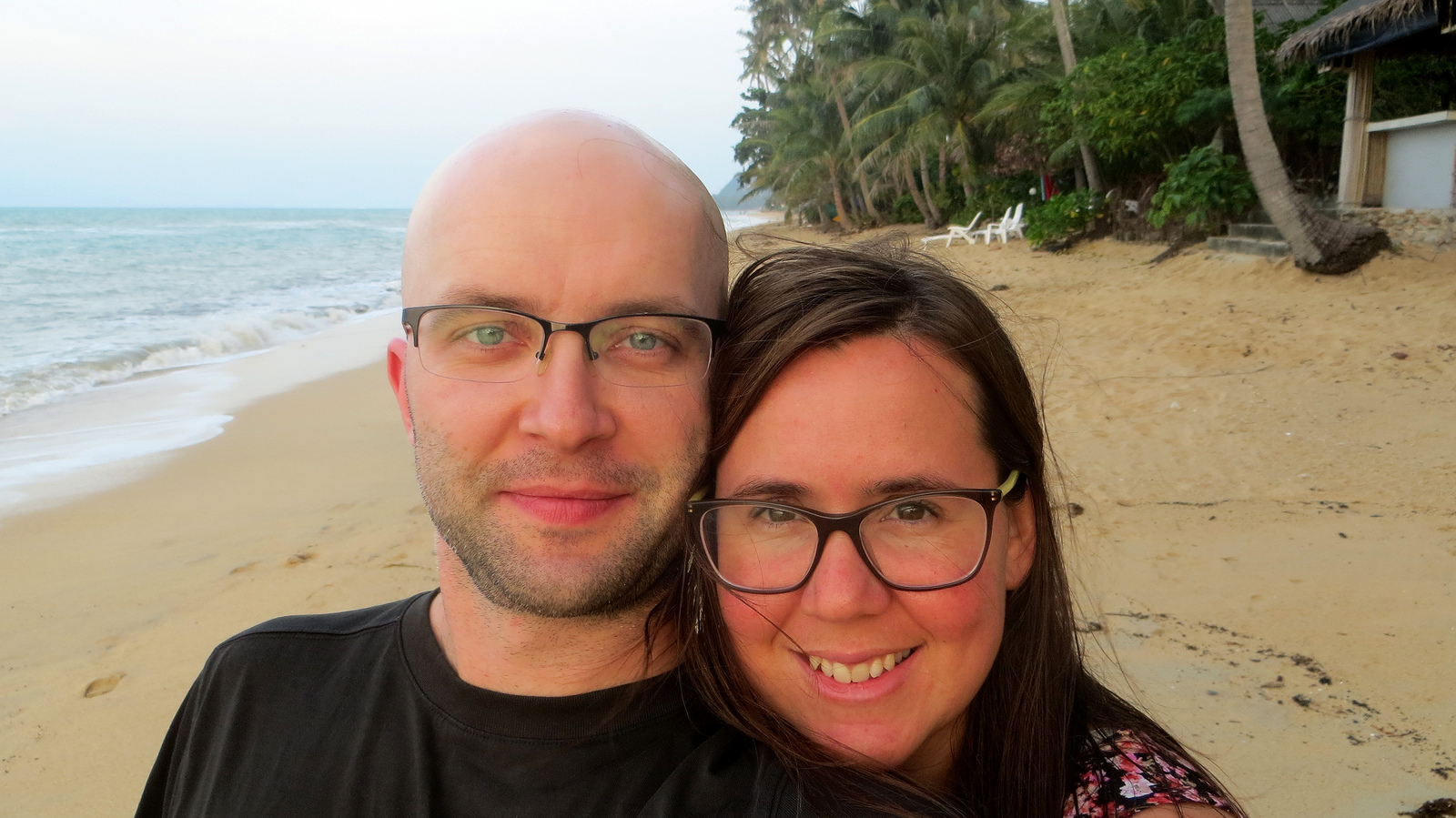 4. What do you love the most about your home country?
Peter: The mountains, especially the High Tatras. I've visited bigger mountain ranges and will visit more still, but the Tatras can't be beat. Not only are they beautiful and magical, they equate with home. There simply isn't a better feeling than to climb a peak like Kriváň, or any place high up for that matter, and looking over the valleys down below and mountain ranges in the distance. You're on Earth but also in the sky, you're both in Slovakia and on top of the world.
Lindsay: My family and friends. Making a home around the world has taught me that I can live anywhere, but it's people that really connect you to a place. I also love the natural, diverse beauty of the United States, especially the West Coast, where I'm from.
5. How has travel changed you?
Peter: I've been traveling since I was in diapers (my parents would hide foreign currency in them to avoid confiscation by customs). Even under socialism, I visited five different countries before I started elementary school. Travel is such a part of me that until very recently I could not say how it had changed me. Rather, I can say how much not traveling internationally (Canada doesn't count) when I was trying to make it in the U.S. changed me: I lived with a feeling something was missing from my life, as if a part of me was atrophying. I only realized this once we hit the road on this trip.
Since our Southeast Asia leg of the trip, I'm also realizing more and more that the world is a big and amazing place and I am but one of many billions of people living in it. I am becoming more humble as a result, in awe of if all.
Lindsay: I first traveled outside the United States when I was 23. Before that, I hadn't done much by myself. I was always had friends, family, boyfriends, coworkers, etc. to rely on. Traveling taught me how to be self-reliant, and how to get things done on my own. Traveling also taught me what it's like to be an outsider. It's humbling to not be always understood, in control, and in your element.