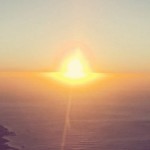 It's an incredible experience to be able to travel to a land that is completely alien to you. South Africa is often the destination of choice for many Americans and Europeans. The opportunities to experience new and incredible things is never ending. A trip that offers so much will also require hard work and preparation to prevent any problems.
The Weather in Africa is hottest during European winter. While many choose to head for warmer weather during the dead of winter, many mistakenly travel to Africa and find the unbearable heat infinitely worse than their winter environment. It is advised that a trip to Africa be made during the Summer when the temperature is more comfortable.
A South African plane ride will take approximately 12 hours depending on which state or part of Europe you reside in. These trips are often pricey but there are always ways to maneuver to find a great deal. The earlier you book your flight, the better easier it will be to find a cheaper rate. Enterprising young companies are utilizing social media to leverage quick communication in order to offer low cost tickets. Several innovative websites participate in such transactions.
Once you're there it's advised that you take advantage of bus transportation. Simply hop on when you find a bus and hop off when you reach your detestation. The most important advantage to this kind of transport is that you will be forced to interact with locals as well as other travelers.
Living quarters can be decided upon based on your budget. The cost of living as a tourist in South Africa can range in price. Because of the currency exchange, it's possible to stay in a decent hostel for as little as $5.00 a night. These places certainly don't offer the luxury of a fancy hotel, offer a clean and quite place to sleep while you plan the activities of the next few weeks.
There is so much more to lean about travel in South Africa. If you have the chance to take the trip, take the next step and enjoy the journey.