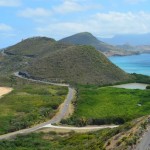 I always wondered what one of my biggest travel dreams was. The famous Machu Picchu built by the Incas, cold Antarctica, white-sand beaches of Australia or the Caribbean? All these destinations are high on my bucket list, that's for sure.
If you have been following me for a while now on my main blog, then you might know already that I am more of a beach and spa person than anything else. I truly love islands, there's always so many cool things to do there and then you can relax in between all the those moments when you are trying to stay active! No matter how many times I try to think about, one of the best paradise beach destinations to me is definitely the Caribbean.
To be honest, I have not visited as many Caribbean islands as I would like to. Not yet. But I am so planning on spending at least half a year island hopping in the Caribbean as soon as I get a chance. Probably the best way to explore all the lush tropical islands with idyllic beaches would be a cruise, don't you think? And after my first week cruise around the Mediterranean sea back in 2013, I am all about cruising now. If you haven't been on a cruise yet, check out my article about
what to expect on a cruise
.
But just to give you my modest opinion, I can mention 3 of my very favorite islands in the Caribbean in no particular order (I could not pick as they are all incredibly awesome!)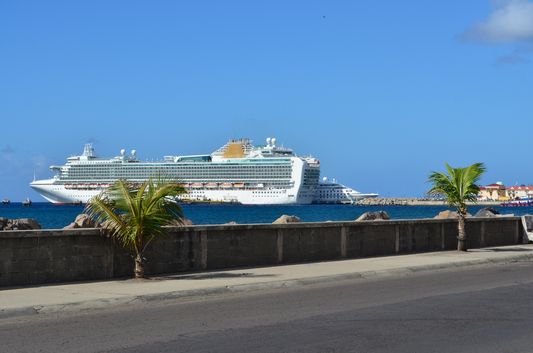 1. Isla Mujeres
I fell in love with Isla Mujeres – the so called Women's island already during my first time in Mexico back in 2011. After spending a month traveling around the Yucatan peninsula, Isla Mujeres very quickly became one of my favorite places. Snorkeling in the underwater museum, hundreds iguanas or the Southernmost tip of Mexico? They all belong to top 
10 things to do in Isla Mujeres
.
2. Isla Contoy
Just 30 miles North from Isla Mujeres you will find Isla Contoy, a bird and beach paradise. The island has a limited number of tourists allowed per day so you will be able to find a small part of the beach just for yourself. In addition, 152 species of birds reside on the island which was claimed a National Park in 1998 also for that reason.
3. St. Kitts and Nevis
St. Kitts and Nevis islands surprised me the most out of all the Caribbean islands I've been to. And of course, in a positive way. There is a huge difference between the two islands, but both
St. Kitts and Nevis
could be called one paradise. Up to old sugar cane plantations rebuilt into hotels, cheeky monkeys, fresh tasty fish with rice and beans, and not so high yet beautiful mountains? Then St. Kitts and Nevis are a place to go!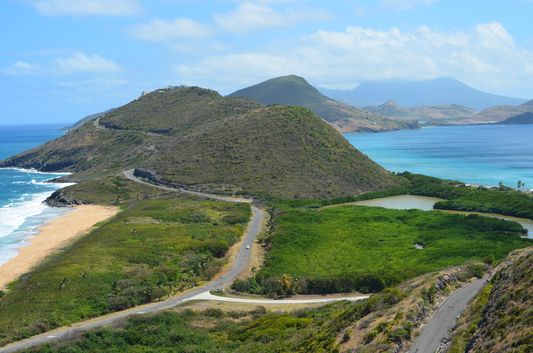 4. Aruba
One of the last Caribbean islands I've personally visited was Aruba in October 2014 and I was so amazed. The beach on the tiny Dutch island at the Divi All Inclusive hotel I stayed at was perfect, with crystal clear turquoise water and the best sunsets ever! Aruba is also a perfect getaway for adventure seakers. You will have so much fun on a jeep tour around the island, I promise! Just remember to bring a good mood and a smile with you. And get ready for a lot of bumps and dust 😀