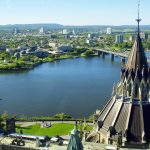 Ottawa is Canada's capital city and because of that we can expect things to be slightly pricier than we would in other cities. However, many people do not want to miss out on this part of Canada when they come to visit. The beautiful Victorian architecture and the stunning Rideau Canal are not to be missed; especially when the latter freezes over in winter! If you are thinking of visiting Ottawa with a strict budget in mind, here are some tips and tricks to help you stay on course financially.
How to enjoy Ottawa on a budget
Start with Planning
You can save a massive amount of money during your planning and booking stage. The advantage of this is it then gives you more money to play with when you get there. Would you rather stay in a hostel and eat well or would you rather have a nice hotel room but scrape and save on food and activities? These are the sorts of questions you need to be asking yourselves.
One of the best places where you could save a little money is with your flights to Ottawa. You can often save money by splitting up your trip by flying into different cities instead of direct, or you could go for an airline with lower prices but a commitment to delivering a great service. If you would like to know more about the latter, you can check out the link here: https://www.flyporter.com/en-ca/book-flights/where-we-fly/canada/ottawa
Get Around Town on the Bus
You should always aim to travel on public transport instead of getting taxis in a new city and Ottawa has made sure that this is easy for you to do. If you want to use a bus to see more of the city, you can buy a DayPass. This allows you unlimited same-day travel on the bus system in the city; perfect if you are going to be going here, there and everywhere.
Get a Bike
Ottawa has plenty of cycling trails and bike lanes, making it a very safe city for cyclists. Even if you are not the most confident of cyclists, you are bound to get around with little difficulty. There are plenty of places where you can rent a bike to get about. Whether you want it for just a day or a little longer, you will be able to find the perfect rental for you.
Head out to Petrie island from Rideau Hall for a longer day trip but a beautiful ride. You will hug the Ottawa river all the way down the coast. If you are in the mood for something a little more challenging, head up into Gatineau Park.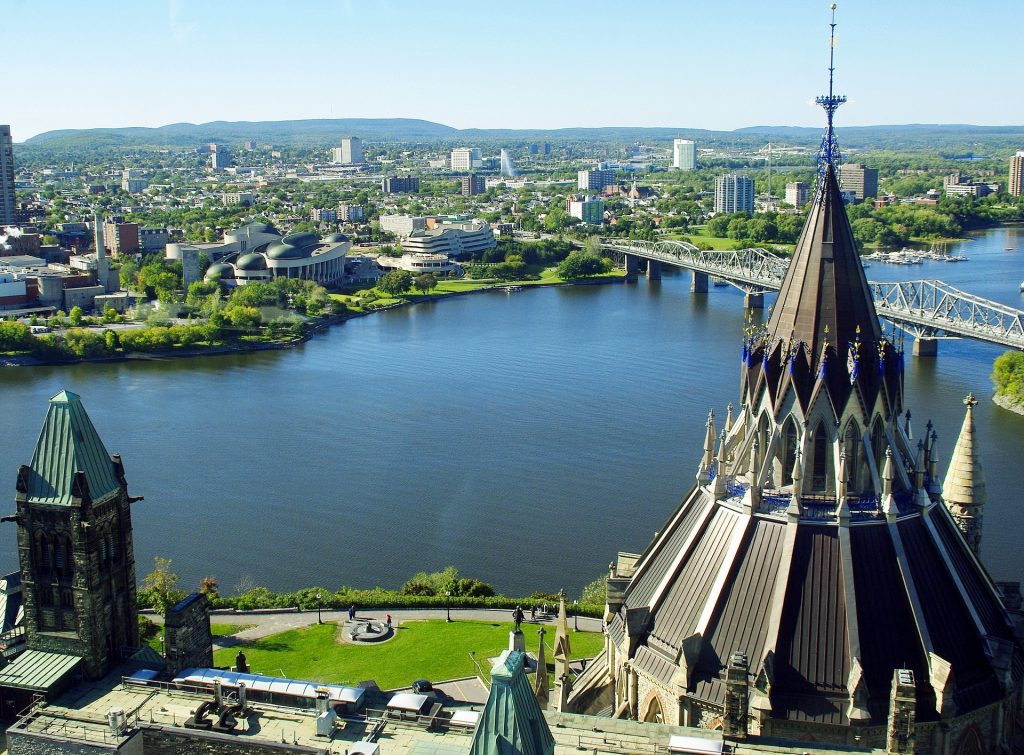 Know Where the Free Attractions Are
Luckily, many of the attractions in Ottawa are either free or have certain times when they are free to the public. For example, Parliament Hill is open for free tours every day. If you are interested in finding out more about the government of Canada, you should definitely swing by here. The tours can change or reschedule due to events happening in the government but there is no reason why you should not be able to have a look around at some point.
Many of the museums in Ottawa are paid admission but they also run certain nights where it is free to enter. On Thursdays between 5 and 8 PM, you can enter the National Gallery of Canada, the Canadian Museum of History, and the Canadian War Museum for free. These are just some of the places you can get into if you know where to look.
Eat How the Locals Eat
There are plenty of restaurants in Ottawa which cater to tourists but these places may be on the pricier side because of this. Never be afraid to eat how the locals want to eat! One great way to save some money is to book accommodation which is self-catering. This might be out in the suburbs, meaning it would be cheaper anyway, and then it would also have access to a local supermarket or two.
Here you can pick up all the food you could want for much less than what a restaurant might offer. You can even attempt to make some of Canada's national dishes for yourself this way, in the comfort of your rented accommodation. The DIY attitude can also extend to lunches. Why spend a fortune on lunch in a fancy restaurant when you can just as easily pick up a picnic to have in one of Ottawa's many beautiful parks? Small changes like this are bound to save you money in the long term; money which you can easily spend on another part of your holiday.
Grab Some Yoga on Parliament Hill
Had a flight which has put a crick in your neck? Been travelling for weeks on end and just need a moment to relax? You should check out the yoga on Parliament Hill. This is a free session run on Wednesdays which allows the population of Ottawa to come out and have a stretch. It is not unknown for the Prime Minister Justin Trudeau to also pop out with his yoga mat every now and then. I did not know about it at first until I was inside the Parliament building and noticed people practicing yoga below on the grass. So cool, right?
These sessions are completely free and are sponsored by the Canadian brand Lululemon. If you feel the need to let go and stretch out your muscles a little then you should definitely consider stopping by one of these sessions in the sun.
Head Over in Winter
The temperatures might drop but Ottawa comes alive in winter. The Rideau Canal completely freezes over and turns into the world's largest outdoor skating rink at a staggering 7.8km! It could form the perfect way for you to get around the city if you are visiting in winter. Skate rentals are everywhere up and down the length of the canal so you can always grab a pair.
In February, Winterlude comes to Ottawa. This is a special festival which is all about the beauty and majesty of winter. With three weeks of frozen fun, the city might not be the cheapest to visit but you don't want to miss out. Consider staying in one of the nearby towns and hopping into Ottawa on the local commuter transport so you can enjoy everything Winterlude has to offer without breaking the bank. These are just two of the events on offer in Ottawa over winter, proving it is as fun to visit as it is in summer.
Know You Can't Do Anything
Unless you are in Ottawa for a short-term residency, there is no way you would be able to do everything the city has to offer. Even then, unless you go through one full year you will miss out on either the summer or winter activities this amazing place can provide. We think it is therefore important that you take the time to work out which of the attractions in Ottawa sound the most appealing to you.
You can always return to the city (it certainly isn't going anywhere) which will allow you to explore more and more each time. Decide what is most important for you to see and make sure that you do that each trip. Ottawa might be a capital city but that doesn't mean that you have to blow your budget each and every time you visit.
---
---
TIP: Here's 34 interesting facts about Ottawa I learned there when I visited. Ottawa is full of surprises!
TIP 2: You might know that I was born in Slovakia, in Central Europe. You have no idea how surprised I was to see that Canada and Slovakia are similar in so many ways. What do I mean? Have a read 😉