The Croatian Coastline is awesome. There is no doubt about that. Anyone, who has ever been there will totally agree on that for sure. Why? Because it has an imcomparable beauty to it, which you won't find at any other place. At least not exactly like that. The coastline of Croatia is full of wonderful bays, beaches and islands you need to visit. I have been at the Croatian coastline for about 2 weeks once and it left me speachless sometimes.
You can not imagine the water colour, if you have not seen it yourself. Usually you would only expect a water colour like that in paradisaic places on other continents like Asia, Australia or South America. But Croatia definitely is an exception in this case. I could not imagine any other place within Europe, that has such a beautiful coastline like Croatia has.
The water colour is light blue and crystal clear. Really beautiful to look at. Besides that you have such a nice view onto the islands. Croatia has more than 1.000 of it. For such a small country in comparison, this is quite a lot. And they look really beautiful. In the back of every beach and along the whole coastline you find georgous mountain ranges from where you have a fantastic view onto the coastline as well. We had an apartment up the hills in Omis (a small town in Dalmatia), which had such an awesome view. If you are ever in that area, I recommend you to get an accommodation up the mountains/ hills. You will love it.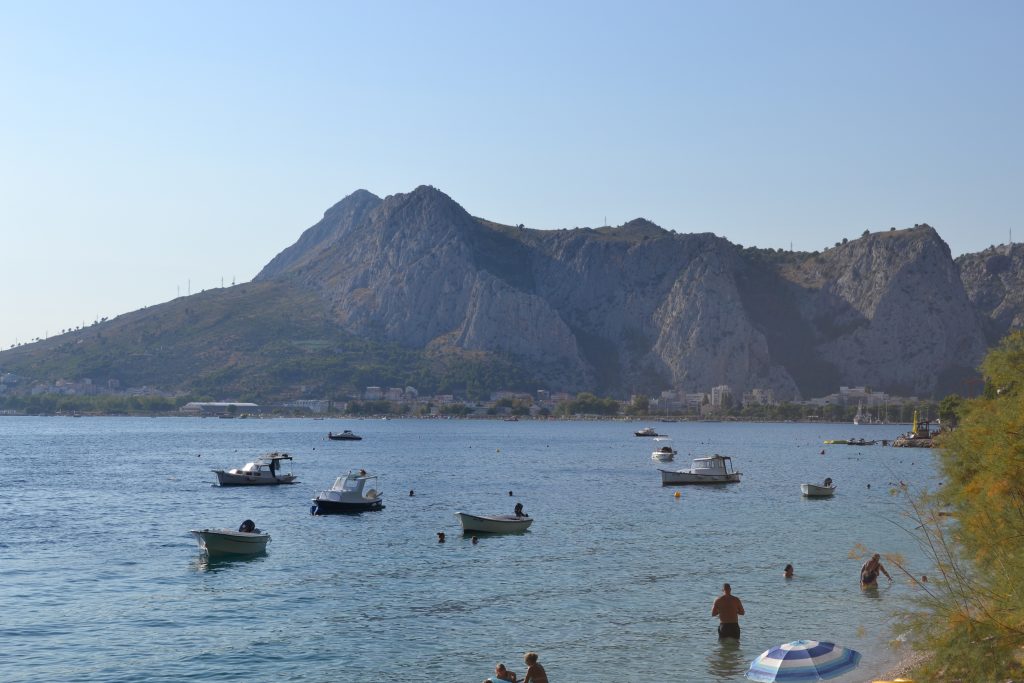 What's also really nice about the coastline of Croatia are the numerous beautiful bays you can visit on a road trip. I recommend you to get a leased car anyway. It's the best way to get around. All the bays you will see are just perfect. Most of them are quite hidden, very small and pretty quiet. Sometimes it is even hard to reach them, because you have to drive down some very weird roads. But it's always definitely worth the journey. Trust me.
You will also be amazed how clean every beach in Croatia is. I don't know why, but it's very good. You won't see any rubbish. At least we didn't. At some beaches and bays you also find some kind of blown up air castles/ air playgrounds in the water where kids can play on. Really cool. Even I went on one, one time. It's good fun, even though it's not meant to be for adults. But as you might know, all men are just little kids jailed in big bodies 😉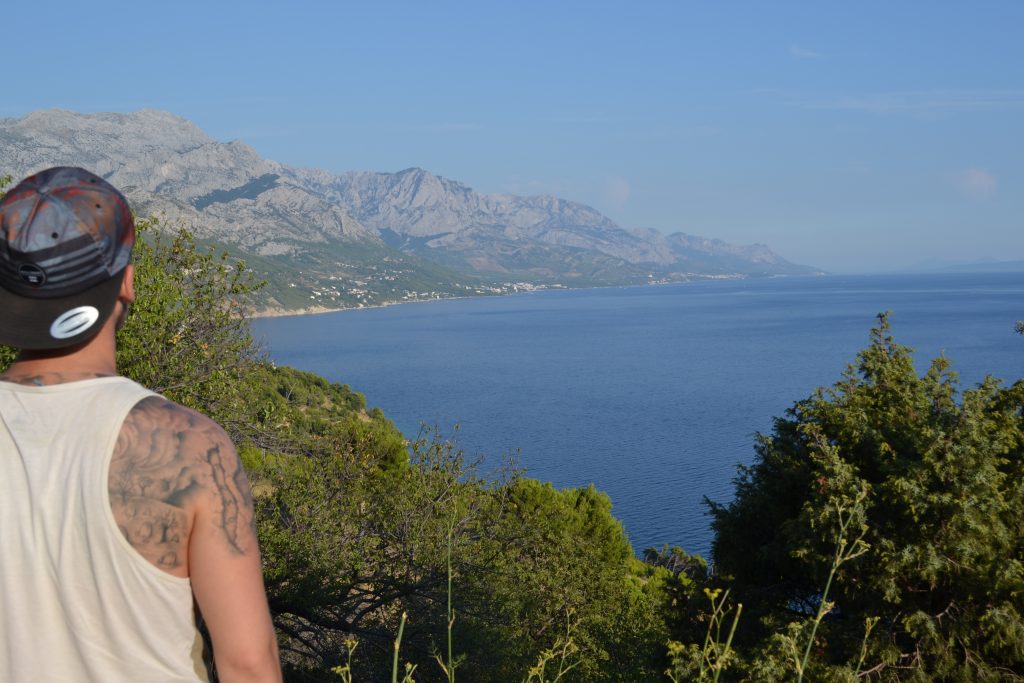 The last thing that really fascinated me as well was, how many beaches Croatia has. It's unreal. It seems like every 100m you find a beach. Of course that's not the truth, but it definitely seems like it. And I loved that. So whenever you are doing a road trip or you just explore the coastline, you always have the opportunity to go for a quick swim. So nice!
In general I can only highly recommend to visit this coastline, because it is just fascinating and really, really pretty. Maybe you will really not find anything better within Europe…
*This article was written by Christian "Volle" Vollmert, a german dude, who loves travelling and exciting adventures from bottom of his heart. He wants to inspire other people to get out of their comfort zone and travel the world. Plus he really wants to show how much personal development as a human being comes along with it!